Family Style Restaurant & Bar
Est. 2019 by The Hunter Bros.

Clark, Colorado 80428 | 970.879.9151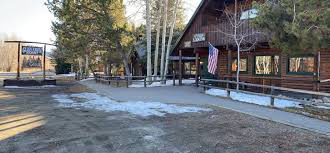 HOURS OF OPERATION

4PM TO 9PM SEVEN DAYS A WEEK
COVID-19 UPDATE
CURRENTLY WE ARE OPEN FOR TAKEOUT AND DINE IN RESERVATIONS SEVEN DAYS A WEEK 4PM TO 7PM. PLEASE CALL OR MESSAGE US FOR AVAILABILITY. PARTIES UP TO EIGHT GUESTS MAX. 
Located in picturesque Clark, Colorado about twenty minutes north of Steamboat Springs. Offering traditional fare and an inviting atmosphere. Whether in our cozy family dining room or our full service bar, you will find the perfect table for your dining experience at The Glen Eden Restaurant!

CONEY ISLAND HOT DOG - $10.95
1/4LB ALL BEEF HOT DOG SMOTHERED IN BEEF AND ONION SAUCE, TOPPED WITH ONION AND CHEESE, FINISHED WITH YELLOW MUSTARD. INCLUDES FRIES. ADD ANOTHER DOG FOR $4.
COLE'S CHICKEN SANDWICH - $14.00
SMOKED CHICKEN THIGH MEAT ON A HOGIE TOPPED WITH VINEGAR COLESLAW, WHITE BBQ SAUCE, AND SWISS CHEESE. INCLUDES CHOICE OF FRIES OR SWEET POTATO FRIES. 
BUTTERMILK CUSTARD PIE WITH FRESH CHERRIES. 
DRAFT SPECIAL!
BUY THREE AT REGULAR PRICE AND GET FOURTH FOR ONE CENT!
PINA COLADAS - $4