Family Style Restaurant & Bar
Est. 2019 by The Hunter Bros.

Clark, Colorado 80428 | 970.879.9151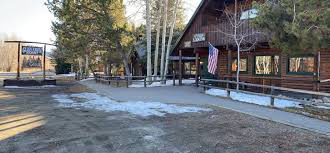 HOURS OF OPERATION
4PM TO 8PM Thursday, Friday, Saturday, and Sunday
PRIVATE PARTY SPACE AVAILABLE
Located in picturesque Clark, Colorado about twenty minutes north of Steamboat Springs. Offering traditional fare and an inviting atmosphere. Whether in our cozy family dining room or our full service bar, you will find the perfect table for your dining experience at The Glen Eden Restaurant!